You may register for classes from our Spirax Sarco US Training link. Each class must be registered for individually. However, one purchaser may register multiple people at the same time. Each attendee's information will be input separately.
Once you select the desired class, you will be directed to our online registration system. Select the green "Tickets" button to start the process. (1) Determine number of desired tickets and (2) proceed to checkout.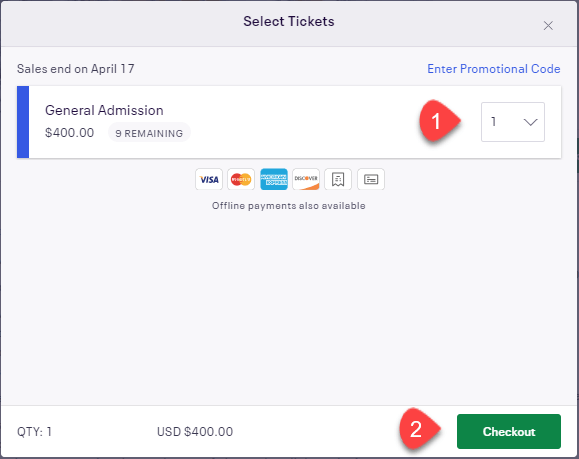 Within the checkout process the ticket purchaser and course participant(s) relevant information are entered. Correct email and name should be used for the participants, so the course evaluation and completion certificates will go directly to them. Payment will be collected during the registration process. You may request to pay by PO which will have to be provided before the seat is fully booked.
Once the registration is complete, the participant will receive a confirmation email with course, date, time, location and recommended hotels.
Tickets may be cancelled up to 30 days in advance of the course date.